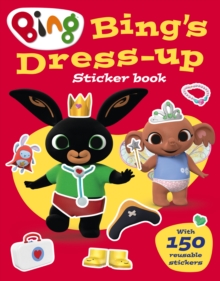 Bing's Dress-Up Sticker book
Part of the Bing series
0008326126 / 9780008326128
220 x 280 mm, 180 grams 24 pages
Round the corner, not far away, Bing and Sula are playing dress-up today in this fantastic reusable sticker book! Who will Bing bunny and his friends dress up as today?
You decide! Use the stickers to change Bing into King Bing of Everything, and his friends into fairy queens, princesses, pirates and nurses.
Then peel off the stickers and start again!
BIC: