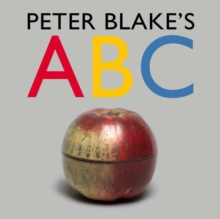 Peter Blake's ABC
1854378163 / 9781854378163
18 cm [55] p. : chiefly col. ill.
Pop artist Peter Blake has an eye for the quirky and the overlooked.
Best known for the pivotal role he played in the development of British Pop Art, most famously the design of the "Beatles"' "Sgt.
Pepper's Lonely Hearts Club Band" album sleeve, Blake has never stopped working and exhibiting and successive generations of British artists have cited him as an influence.
As well as being known as a painter, Blake is renowned for his works on paper and as a leading exponent of collage.
He has designed sleeves for albums by generations of recording artists, from "The Who" to Paul Weller and "Oasis".
This charming "ABC" is composed from the extensive collection of objects and ephemera he has gathered in his studio during his long career. "Peter Blake's ABC" displays the strong graphic sensibility and the love of popular culture for which the artist has long been renowned.
This charming and collectible book will delight young and old alike.
BIC:
ACXJ1 Art & design styles: Pop art, AGB Individual artists, art monographs