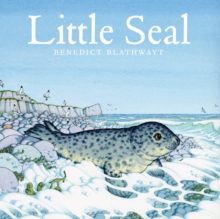 Little seal
1780274602 / 9781780274607
20 cm 32 unnumbered pages : chiefly illustrations (colour)
Little Seal lives with his mother on an island with all the other seals.
One day, during a big storm, he is swept away from the beach and carried by the tide far away from home.
Confused and anxious, Little Seal begins the long journey home, listening out all the time for the call of the other seals.
BIC: