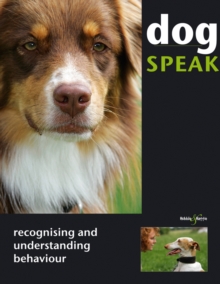 Dog speak : recognising and understanding behaviour
1845843843 / 9781845843847
Stock expected by 28/05/2022
"I just do not know what my dog wants from me!" If you feel like this at times, then this is the book for you!
Concise information and lots of pictures make for an extremely informative and invaluable guide to how we humans can understand our dogs properly. so that he or she can communicate with you properly, at last.
Dogs use their whole body to communicate - teeth, ears, eyes, fur, tail, body posture - and this volume explains the meaning behind this body language, whilst providing background information and practical tips.
Written in a straightforward, jargon-free manner, it will help you to learn to pay attention to your pet's body signals and interpret them correctly.
A dedicated dog owner and author of many dog books, Christiane Blenski dispenses her advice in accessible, entertaining language that covers all situations with your dog: from interaction among four-legged friends, to clear body language signals from dog to human.
You - and your children - can learn even faster using the extra sections, tip boxes, checklists and instructions.
With this knowledge, you can finally do away with those misunderstandings, relax, and enjoy life with your dog. A highly entertaining book, and an essential reference for any dog lover.
BIC: