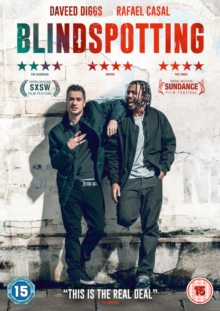 (15) Suitable for 15 years and over.
Daveed Diggs and Rafael Casal co-write, produce and star in this US comedy drama.
The film follows Collin (Diggs), a convicted criminal attempting to get through the last week of his probation despite the presence of his childhood friend Miles (Casal), a troublemaker who embraces the street life.
Things become complicated when Collin witnesses a police officer shooting a civilian and Miles buys a gun before getting into a confrontation at a party.
Realising Miles' recklessness could land him back in jail, Collin soon finds himself on a collision course with his oldest friend.
Commentary: Carlos López Estrada (director), Daveed Diggs, Rafael Casal (writer/actors)
Other Documentary: 'Director's Diary'