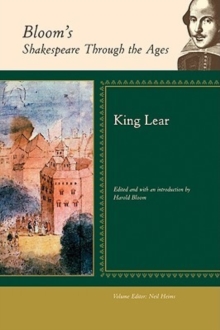 0791098419 / 9780791098417
Stock expected by 15/03/2020
Secondary Learn More
Tertiary Education (US: College)
Revision / study guides
This book serves as an essential resource for any Shakespeare enthusiast. ""King Lear"" occupies a special place in the Shakespearean canon.
Lear's descent into madness, the central event of this play, illustrates the extent to which humanity can be degraded by its errors.This useful new study guide examines one of Shakespeare's most renowned works, providing a selection of the finest criticism from the 17th and 18th centuries up to the 21st.
Intended for readers just beginning their exploration of Shakespeare, this helpful reference breathes life into one of his greatest tragedies.
An introduction by Harold Bloom, an accessible summary, analysis of key passages, an extensive character list, and a biography of Shakespeare are also featured in this comprehensive study guide.It includes criticism from: Samuel Johnson (1768); Samuel Taylor Coleridge (1818); John Keats (1818); Charles Dickens (1838); Victor Hugo (1864); Alfred Lord Tennyson (1883); Leo Tolstoy (1906); Sigmund Freud (1913); Joyce Carol Oates (1974); and, Northrop Frye (1986).
BIC:
2AB English, DSGS Shakespeare studies & criticism, YQE Educational: English literature, YQZ Educational: study & revision guides