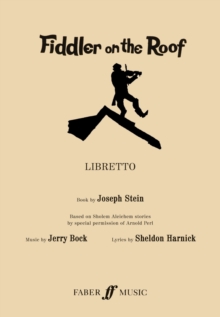 Fiddler on the roof : libretto
0571529984 / 9780571529988
Usually dispatched within 2 weeks
The musical Fiddler on the Roof is based on Tevye and his Daughters, or Tevye the Milkman, and other stories originally published by the Russian Jewish author Sholom Aleichem in 1894.
The story centres on Tevye, the father of five daughters, and his attempts to maintain his family and religious traditions while the world and civilization around him change rapidly.
He must cope with both the edict of the Tsar that upends his village, and with the strong-willed actions of his three older daughters - each daughter's choice of husband moves progressively further and further away from established custom.
BIC: