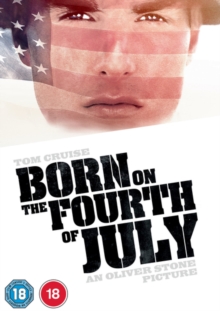 Born On the Fourth of July
(18) Suitable for 18 years and over.
War drama based on the autobiographical book by Ron Kovic and directed by Oliver Stone.
Tom Cruise plays Kovic, a man brought up in the God-fearing All-American tradition, the perfect material to fight for the US cause in Vietnam.
However, nothing could prepare the young Marine for the horrors of the frontline and he returns home paralysed from the chest down.
Embittered, Kovic goes into a self-destructive downward spiral, until he finds new direction by joining the anti-war movement.