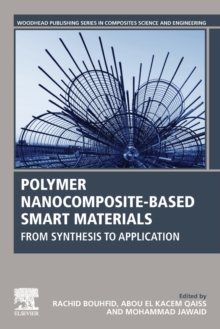 Polymer nanocomposite-based smart materials : from synthesis to application
0081030134 / 9780081030134
Usually dispatched within 4 weeks
23 cm 510 pages : illustrations
Polymer Nanocomposite-Based Smart Materials: From Synthesis to Application provides a broad, comprehensive review on all major categories of smart materials and their preparation routes.
The main application fields and properties for these diverse types of smart polymer-based composite and nanocomposite materials are also discussed.
Chapters on modeling methods and simulation look at the physical or chemical change response that is introduced by the effect of changing environmental conditions such as pH, temperature, mechanical force and light.
Written by scholars and experts from around the globe, the book covers key aspects, such as synthesis, processing and applications of polymer and nanocomposite-based smart materials.
BIC: