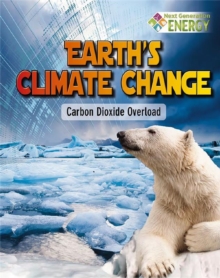 Earths Climate Change : Carbon Dioxide Overload
0778720012 / 9780778720010
Stock expected by 30/06/2021
We live in an energy-rich age, but our vehicles, factories, and power stations, which create the electricity needed to light and heat our buildings, pump carbon dioxide into Earth's atmosphere.
Carbon dioxide overload from these human activities is making our planet hotter and hotter and is causing the Earth's climate to change.
Find out what scientists are doing to find sustainable new forms of energy that will secure our planet's future.
BIC:
YXJ Personal & social issues: drugs & addiction (Children's / Teenage)