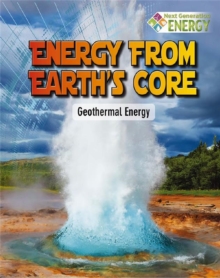 Energy From Earths Core : Geothermal Energy
0778720020 / 9780778720027
Stock expected by 27/06/2021
Beneath Earth's surface is a boundless source of geothermal energy.
Heated by our planet's red-hot core, hot water and hot rock below the ground on which we walk already provides energy in many parts of the world.
Discover the different forms of geothermal energy, how people are harnessing and using this rich supply, and how it could be an important part of our energy future.
BIC:
YXJ Personal & social issues: drugs & addiction (Children's / Teenage)