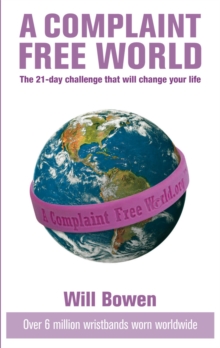 A complaint free world : the 21-day challenge that will change your life
0753513463 / 9780753513460
19 cm [ix], 176 p. : 1 ill.
21 days is the amount of time it takes to make a repeated action into a habit.
In 21 days, you can change your life completely. You need two things: a purple bracelet, and this book. You wouldn't believe how much we complain about things - every day we bitch, vent, moan, shout and generally focus on the negative.
But wouldn't it be amazing if we could focus on the positive, happy things in life instead?
Will Bowen explains the simple, innovative philosophy of staying 'complaint-free' and demonstrates how, with time and determination, you can achieve a positive attitude that will improve your life permanently.
BIC: