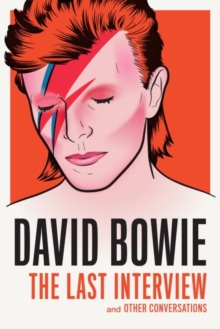 David Bowie - the last interview
161219575X / 9781612195759
The latest addition to The Last Interview series concentrates on the late great David Bowie.
Bowie was famous for his fascinating refusal to stay the same - the same as other trending artists, or even the same as himself.
In this remarkable collection, he reveals the fierce intellectualism, artistry, and humor behind it all, in candid discussion about his sexuality, his drug usage, his sense of fashion, how he composed, and more.
It is a must-own for all Bowie fans.
BIC:
AVGP Rock & Pop music, AVH Individual composers & musicians, specific bands & groups