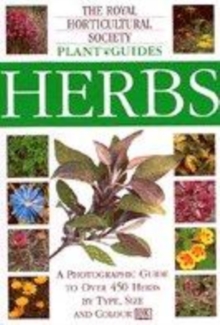 0751305448 / 9780751305449
Usually dispatched within 2 weeks
Packed with more than 450 Photographs of over 450 plants Garden Herbs is an inspirational handbook to help you identify choose and grow your favourite varieties.
Photographic plant Catalogue Discover at a glance the full range of herbs available.
Each entry combines a plant portrait with a concise botanical description plus cultivation and propagation details Helpful symbols indicate preferred growing conditions frost hardiness and uses of herbs.
If you want a specific leaf of flower colour in a particular season The Plant Catalogue will offer you the perfect specimen.
Practical TechniquesAll the essential practicalities such as selecting herbs preparing the ground planting watering mulching feeding weeding and pest control are clearly explained.
Propagation methods from sowing seeds to taking cutting are also given.Whether you are planting a new garden or seeking new features of interest for an established one Garden Herbs is your indispensable portable gardening companion.
BIC: