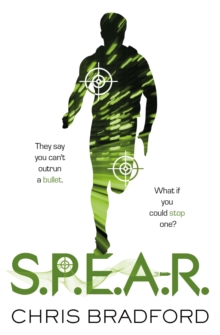 S.P.E.A.R
Part of the CONKERS series
1781128499 / 9781781128497
20 cm 280 pages : illustrations (black and white)
Published in Scotland. Contents: Bulletcatcher. Originally published: 2015 -- Sniper. Originally published: 2016 -- Blowback. Originally published: 2017.
When Troy is caught up in a terrorist attack that takes the lives of his parents, he discovers an amazing power - bullets can't harm him.
With this secret uncovered he's soon recruited into a underground organisation where he meets Scarlet, a girl with her own remarkable talent, and the two put their powers to use...
Exhilarating action meets heart-pounding suspense in this three-part novel.
BIC: