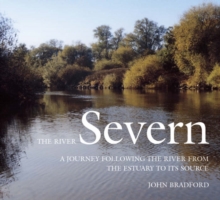 The River Severn : A Journey Following the River from the Estuary to Its Source
Part of the UK Rivers series
1858582733 / 9781858582733
Usually dispatched within 4 weeks
235 x 215 mm 168 pages, 210 full colour illustrations
The river Severn, Britain's longest river, passes through some of our most beautiful countryside, but it is the variety of scenery that makes it so special.
Beginning as a boggy spring on top of Plynlimon in mid Wales, it falls approximately 1,500 feet in the first 12 miles.
Over the remaining 200 miles, the river descends imperceptibly to sea level.
Shallow and fast-flowing at first between mountains and hills, at Welshpool it gets lost and begins coiling and uncoiling its slow progress out of Wales.
Escaping from Shropshire's Ironbridge Gorge, the Severn recovers its sense of direction and heads purposefully south towards the Bristol Channel.
Near Frampton-on-Severn, it widens dramatically, gradually surrendering itself to the sea.
This book is the record of a journey in the opposite direction, following the Severn from the M4 bridge over the estuary to the river's source.
Every aspect of the changing scenery is captured in over 200 photographs. The cathedral cities of Gloucester and Worcester, medieval Tewkesbury and Shrewsbury, also Bridgnorth, Welshpool and Newtown are found in these pages, together with all the smaller towns, villages and hamlets through which the river flows.
The text includes much of the local history and a few events of national importance, as well as the author's observations as he progresses along this great river.
BIC:
1DBKEWS Somerset, Bristol, 1DBKWC Mid Wales, WND The countryside, country life, WTL Travel writing