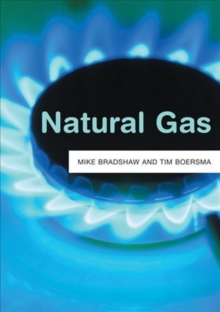 0745659977 / 9780745659978
164 x 216 mm, 442 grams 200 pages
Is natural gas the 'bridge' to our low carbon future?
If it replaces coal in the power industry and develops as an alternative transportation fuel, natural gas has the potential to play a greater role in the current low carbon energy transition.
But such a future for natural gas is by no means certain. In this timely volume, Mike Bradshaw and Tim Boersma offer a sober and balanced assessment of a global gas industry whose fortunes hang in the balance.
They examine the emergence of shale gas in North America and assesses the prospects for a wider shale gas revolution.
Russia's key role in global gas markets, is also explored, both in terms of the geopolitics of Russia-EU gas relations and the prospects for expanded Russian exports to the Asia-Pacific region.
The exploitation of unconventional gas reserves and the expansion of liquefied natural gas (LNG) production capacity has indeed heralded a new age of plentiful and affordable natural gas.
Yet, as the authors ably show, gas will not realise its potential unless it can displace coal in future energy demand growth in Asia and overcome the many geopolitical challenges that will shape its ongoing role in the global energy system.
BIC: