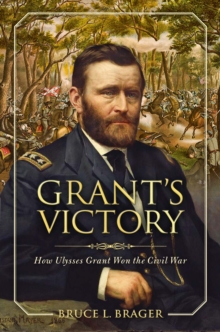 Grant'S Victory
0811739198 / 9780811739191
152 x 229 mm 240 pages, 20
Two of the great themes of the Civil War are how Lincoln found his war-winning general in Ulysses Grant and how Grant finally defeated Lee.
Grant's Victory intertwines these two threads in a grand narrative that shows how Grant made the difference in the war.
At Eastern theater battlefields from Bull Run to Gettysburg, Union commanders - whom Lincoln replaced after virtually every major battle - had struggled to best Lee, either suffering embarrassing defeat or failing to follow up success.
Meanwhile, in the West, Grant had been refining his art of war at places like Fort Donelson, Shiloh, Vicksburg, and Chattanooga, and in early 1864, Lincoln made him general-in-chief.
Arriving in the East almost deus ex machina, and immediately recognizing what his predecessors never could, Grant pressed Lee in nearly continuous battle for the next eleven months - a series of battles and sieges that ended at Appomattox.
BIC: