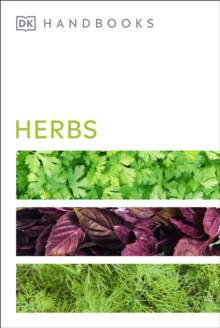 024142982X / 9780241429822
21 cm 304 pages : illustrations (colour)
Previous edition: 1994 At head of title: Natural History Museum.
The quick and easy photographic guide to herbs of the world - for novices and established enthusiasts alike. This compact visual guide features the highest quality photographs, capturing the unique details of more than 700 plants used by people around the world in cooking, healing, cosmetics, and even pest control.
Each herb's entry includes annotated photographs to highlight the herb's distinguishing features, colour illustrations showing a typical specimen, and the plant's natural habitat and native region to help identify it.
Discover what each herb is used for, including applications in food preparation, medicine, beauty treatment, aromatherapy, and crafts, while symbols on every page detail which parts of the plant are used. The introduction covers the anatomy of a herb, reveals how herbs have been utilized throughout history, and explains how we use herbs in the modern world, from medicinal uses to the pleasures of a well-kept herb garden, making it an essential reference for anyone interested in exploring their local wilderness or cultivating herbs.
BIC: