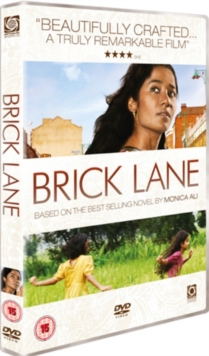 (15) Suitable for 15 years and over.
Moving adaptation of Monica Ali's award-winning novel about a young Bangladeshi woman who arrives in 1980s Britain to an arranged marriage and a new life.
Trapped in a loveless marriage to a middle-aged man, newly arrived Nanzeen (Tannishtha Chatterjee) finds it hard to accept her new life, even more so when her sister back home still leads a carefree existence.
Keeping her head down and trying to survive all that life throws at her, Nanzeen is soon forced to face reality when fate takes a hand in the shape of young, hotheaded Karim (Christopher Simpson).
Interviews: Sarah Gavron (Director), Chris Collins (Producer), Satish Kaushik, Tannishtha Chatterjee, Christopher Simpson