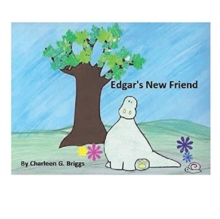 Edgar's New Friend
1098305027 / 9781098305024
9 x 215 mm, 0 grams 30 pages
Edgar the Dinosaur wants to make a new friend, and he sets off to do just that!
He meets lots of different animals, but none of them want to be his friend because he's not like them.
Is he doomed to be friendless forever? In this illustrated book, children will learn all about how our differences don't matter when it comes to making friends!
BIC: