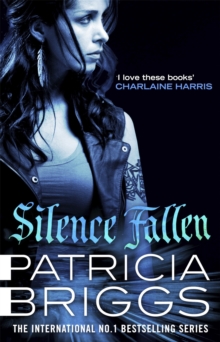 Silence fallen
0356505944 / 9780356505947
20 cm 371 pages : map (black and white)
Reprint. Originally published: 2017.
The tenth novel in the international No. 1 bestselling Mercy Thompson series - the major urban fantasy hit of the decade'I love these books!' Charlaine Harris'The best new fantasy series I've read in years' Kelley ArmstrongMERCY THOMPSON: MECHANIC, SHAPESHIFTER, FIGHTERCoyote shapeshifter Mercy Thompson is attacked and abducted in her home territory.
Fighting off a crazed werewolf, she manages to escape, only to find herself alone in the heart of Europe, without money, without clothing and on the run from the clutches of the most powerful vampire in the world.
Unable to contact her pack, Mercy has allies to find and enemies to fight, but first she needs to figure out which is which.
Ancient powers stir, and Mercy needs to be at her agile best to avoid causing a war between vampires and werewolves - and between werewolves and werewolves. And in the heart of the ancient city of Prague, old ghosts rise . . . 'Patricia Briggs is an incredible writer and Silence Fallen is simply fantastic.
I love hanging out with the amazing characters in this series!' Nalini Singh, New York Times bestselling author of the Psy-Changeling series'Patricia Briggs never fails to deliver an exciting, magic and fable filled suspense story.
Silence Fallen is one of her best' Erin Watt, #1 New York Times bestselling author of The Royals series'It is always a joy to pick up a new Briggs novel, and she certainly doesn't disappoint with this latest Mercy Thompson book . . . Briggs hits another one out of the park!' RT Book ReviewsBooks by Patricia Briggs:The Mercy Thompson booksMoon CalledBlood BoundIron KissedBone CrossedSilver MarkedFrost BurnedNight BrokenFire TouchedSilence FallenThe Alpha and Omega Novels (A Mercy Thompson spin-off series)Cry WolfHunting GroundFair GameDead HeatBurn Bright
BIC: