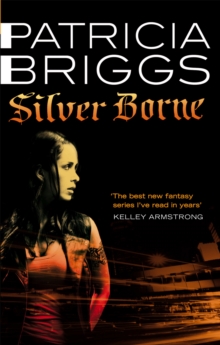 Silver borne
0356500624 / 9780356500621
Reprint. Originally published: 2010.
The fifth novel in the international No. 1 bestselling Mercy Thompson series - the major urban fantasy hit of the decade'I love these books!' Charlaine Harris'The best new fantasy series I've read in years' Kelley ArmstrongMERCY THOMPSON: MECHANIC, SHAPESHIFTER, FIGHTERBeing a mechanic is hard work.
Mercy Thompson, for instance, just spent the last couple of months trying to evade the murderous queen of the local vampire seethe, and now the leader of the werewolf pack - who's maybe-more-than-just-a-friend - has asked for her help.
A book of fae secrets has come to light and they're all about to find out how implacable - and dangerous - the fae can be. OK, so maybe her troubles have nothing to do with the job.
But she sure could use a holiday . . . A fast-paced adventure featuring the ingenious and appealing Mercy Thompson - mechanic, trouble-magnet and coyote shapechanger. Praise for the series:'Plenty of twists and turns . . . Kept me entertained from its deceptively innocent beginning to its can't-put-it-down end' Kim Harrison, bestselling author of Dead Witch Walking 'I enjoyed every minute of it.
I love Mercy and can't wait for her to kick some more ass' Lilith Saintcrow Books by Patricia Briggs:The Mercy Thompson booksMoon CalledBlood BoundIron KissedBone CrossedSilver BorneRiver MarkedFrost BurnedNight BrokenFire TouchedSilence FallenStorm CursedShifting Shadows (Stories from the world of Mercy Thompson)
BIC: