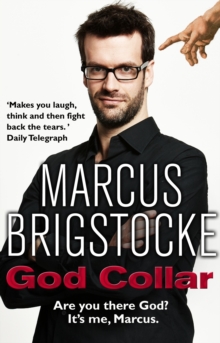 God collar
055216447X / 9780552164474
Reprint. Originally published: London: Bantam, 2011.
'There's probably no God ... but I wish there was. I've got some things I need to ask him.'Based on Marcus Brigstocke's award-winning Edinburgh and West End show, God Collar focuses on the 'God-shaped hole' that opens up in Marcus's life following the death of his best friend.
Exploring his own issues surrounding faith - his lack of it, his need for it, some people's waste of it and what good purposes it might serve if he could get hold of it - he rails against the holy trinity of Abrahamic religions (Islam, Christianity and Judaism) while atheists, agnostics and believers of all faiths get it in the neck too.
God Collar is a scathing look at modern faith that will leave you laughing out loud and examining your own beliefs in equal measure. 'As luck would have it, my relationship with God is as dysfunctional and peppered with resentment and recrimination as ever, so this should make for good writing.'
BIC: