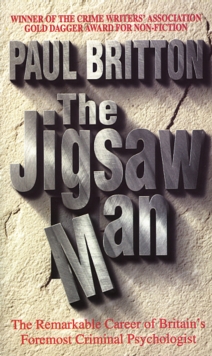 The jigsaw man
0552144932 / 9780552144933
Reprint. Originally published: London: Bantam, 1997.
Winner of the Gold Dagger Award for the best non-fiction book of 1997.
The autobiography of Paul Britton, one of the foremost offender profilers in the world.
What he searches for at the scene of a crime are not fingerprints, fibres or blood stains, he looks for the "mind trace" left behind by those responsible, the psychological characteristics that can help the police to identify and understand the nature of the perpetrator.
Over the past dozen years, Britton has assisted the police in over 100 cases involving murder, rape, arson, extortion and kidnapping.
Among them were the murder of Jamie Bulger on a lonely railway line in Liverpool, the abduction of baby Abbie Humphries, the brutal slaying of Rachel Nickell on Wimbledon Common and the notorious "House of Horror" in Gloucester.
He has helped to solve some of Britain's most baffling cases, and has also advised the FBI and the Russian Ministry of the Interior.
BIC:
2AB English, BTC True crime, JKV Crime & criminology, JMK Criminal or forensic psychology
Prizes:
W 1997 CWA Non-Fiction Gold Dagger