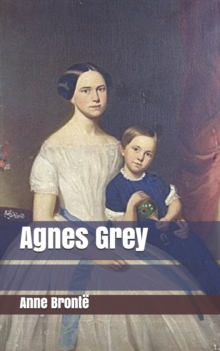 Agnes Grey
1701534525 / 9781701534520
Usually dispatched within 4 weeks
127 x 203 mm, 240 grams 216 pages
Agnes Grey, A Novel is the debut novel of English author Anne Bronte, first published in December 1847, and republished in a second edition in 1850.
The novel follows Agnes Grey, a governess, as she works within families of the English gentry.Anne Bronte was an English novelist and poet, the youngest member of the Bronte literary family.
The daughter of Patrick Bronte, a poor Irish clergyman in the Church of England, Anne Bronte lived most of her life with her family at the parish of Haworth on the Yorkshire moors.
BIC: