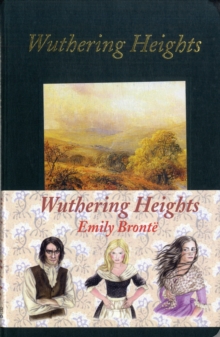 Wuthering Heights
1903025567 / 9781903025567
Usually dispatched within 2 weeks
As well as the complete text in a clear modern typeface, each elegant volume includes engaging introductions by some of the world's most famous literary scholars, together with a full colour section introducing the author's characters, locations and times.
The binding is luxury black imitation leather with rounded corners, elastic closure/bookmark, and a coloured disposable bellyband.
There is an additional essay on "Emily Bronte" by Edward Chitham, and also an additional essay on the "Geographical Settings of Wuthering Heights" by Ann Dinsdale.
The principal characters are listed and there are colour illustrations.
BIC: