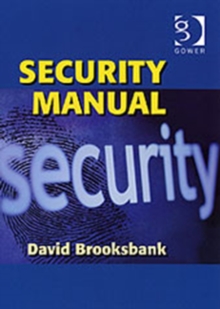 Security manual (8th ed.)
0566087839 / 9780566087837
Usually dispatched within 2 weeks
Professional & Vocational Learn More
Postgraduate, Research & Scholarly
Undergraduate
Security Manual provides practical guidance on all aspects of security work and is a ready made source of information for all members of the security profession, including managers, supervisors and trainers.
This eighth edition has been fully restructured to better reflect recent changes in the criminal law, fire protection and security practices.
New chapters on powers of arrest, industrial disputes, conflict resolution, dealing with emergencies, cultural awareness and door supervising have been added, including the latest information and procedures that should be adopted in relation to an act of terrorism.
The manual continues to pay attention to the law of theft, other criminal offences affecting security and the basics of security practice, and can rightly be regarded as the standard overall work on the subject and a practical reference for existing security practitioners and those who are aspiring to enter the security profession. Security Manual is also ideal for those seeking professional qualifications such as: NVQ Levels 1, 2 and 3 in Security Guarding and for Supervisors; NVQ Level 3 in Investigations; C&G, BIIAB and NCFE qualifications in Door Supervision. Security Manual is the essential guide to this subject, and has been described as 'standard issue for every security officer, along with the uniform'.
BIC:
KJM Management & management techniques, KNSS Security services