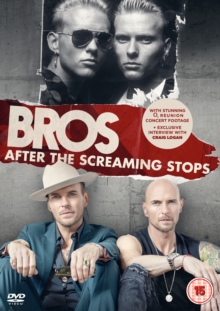 Bros: After the Screaming Stops
(15) Suitable for 15 years and over.
British biographical documentary centred on twin brothers Matt and Luke Goss who formed 1980s pop band Bros.
Having rapidly reached the very height of success, selling out stadiums and having their debut album 'Push' reach number one in countries around the globe, Matt and Luke went their separate ways in 1992.
With footage highlighting the complexities of their journey, the brothers later decided to reunite and prepare to make their comeback.