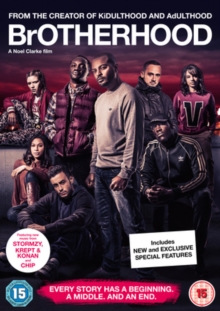 (15) Suitable for 15 years and over.
Noel Clarke writes, directs and stars in this hard-hitting British drama sequel.
Still struggling to come to terms with the events that saw him jailed for murder, Sam Peel (Clarke) again finds himself the target of local youths looking to get even.
After realising he must face his tormentors head-on if he is to move on with his life, Peel seeks help from old friends in an attempt to finally break free from a chequered past that continues to haunt him.