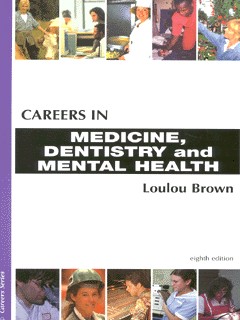 Careers in medicine, dentistry and mental health (8th ed)
0749433906 / 9780749433901
Previous ed.: published as by Judith Humphries and Loulou Brown. 1996.
With information on changes to medical training, advice on getting into a highly competitive career, and information on the varied range of jobs on offer, this is a guide for anyone wanting to know exactly what a life working in medicine, dentistry or mental health entails.
There are tips on getting in, advice on how the field is likely to change, and useful names, addresses and contact points.
BIC: