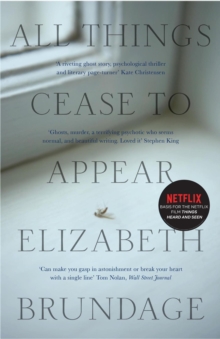 All things cease to appear
1784296899 / 9781784296896
Reprint. Originally published: New York: Knopf, 2016.
'Ghosts, murder, a terrifying psychotic who seems normal, and beautiful writing.
Loved it' Stephen King'Can make you gasp in astonishment or break your heart with a single line' Wall St Journal'Superb.
Think a more literary, and feminist, Gone Girl' VogueBASIS FOR THE NETFLIX FILM THINGS HEARD & SEEN This begins the morning Catherine Clare died.
The day her daughter spent in the house with her. The evening her husband came home to find her. This becomes the tale of their marriage, and the ones around them.
A tale of bonds between families, between lives living and lost and of the lonely ones that share no bonds at all.
Who should be pitied. Who must be feared.
BIC: