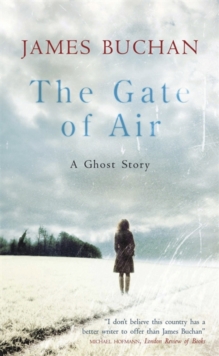 The gate of air
1847249876 / 9781847249876
Usually dispatched within 4 weeks
Reprint. Originally published: 2008.
When mysterious loner Jim Smith moves into remote Paradise Farmhouse, he experiences some strange but wonderful midnight visits from an ethereal woman.
He soon discovers that this dream-like figure is the incarnation of a 1960s beauty, immortalized in a famous nude portrait that belongs to his neighbour.
Intrigued, Jim abandons his customary aloofness to find out more, and accepts a dinner invitation from his landlords - a billionaire-thug and his beautiful but mistreated wife.
The dinner party - a chance for a brilliantly satirical sketch of the braying upper class hunting set - is disastrous and, soon after, Jim's pastoral idyll disintegrates.
His lambs die. Cows give no milk. Bees swarm. Sensing his ghostly lover has turned malevolent, Jim knows he must placate her before the circle of decay reaches those he loves - even if that means making the ultimate sacrifice. Both unsettling ghost story and intense love story, The Gate of Air is by turns poetic, learned, satirical and allegorical.
This is a beautifully crafted novel about love and loneliness, life and death, and the indelible traces we leave behind us when we die.
BIC: