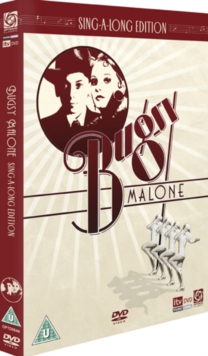 DVD (DVD / Special Edition)
(U) Universal, suitable for all.
Alan Parker's musical spoof of gangster films features an all-child cast with guns that fire cream.
When gang warfare erupts between Fat Sam and Dandy Dan, hustler Bugsy Malone (Scott Baio), singer Tallulah (Jodie Foster) and newly arrived showgirl Blousey Brown (Florrie Dugger) find themselves caught up in the middle of it.