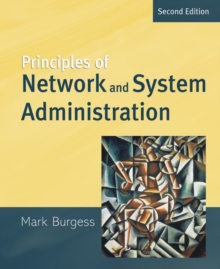 Principles of network and system administration (2nd ed)
0470868074 / 9780470868072
Stock expected by 05/04/2020
research & professional Learn More
academic/professional/technical
This is a single, comprehensive resource that responds to the high demand for specialists who can provide advice to users and handle day to day administration, maintenance, and support of computer systems and networks.
The author approaches both network and system administration from the perspective of the principles that do not change on a day to day basis.
He shows how to discover customer needs and then use that information to identify, interpret, and evaluate system and network requirements.
The new coverage includes Java services and Ipv6.
BIC:
UKR Maintenance & repairs, UT Computer networking & communications