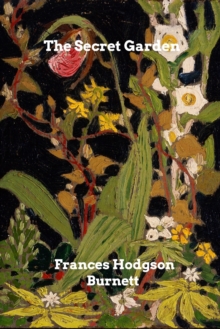 The Secret Garden
0464084695 / 9780464084693
Usually dispatched within 4 weeks
152 x 229 mm, 395 grams 292 pages, Illustrations, unspecified
The Secret Garden is a novel by Frances Hodgson Burnett first published in book form in 1911 following the publication in 1910 of a serial version in a US magazine.
Set in England, it is one of Burnett's most popular novels and is considered a classic of English children's literature.
Several stage and film adaptations have been made. The American edition was published by Stokes with illustrations by Maria Louise Kirk (signed as M.
L. Kirk) and the British edition by Heinemann with illustrations by Charles Heath Robinson. At the turn of the 20th century, Mary Lennox is a sickly and unloved 10-year-old girl, born in India to wealthy British parents who never wanted her and make an effort to ignore the girl.
She is cared for by servants, who allow her to become spoiled, aggressive, and self-centered.
After a cholera epidemic kills her parents and the servants, Mary is discovered alive but alone in the empty house.
She briefly lives with an English clergyman and his family in India before she is sent to Yorkshire, in England, to live with Archibald Craven, a wealthy uncle whom she has never met, at his isolated house, Misselthwaite Manor.
BIC: