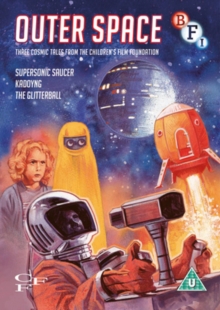 CFF Collection: Volume 6 - Outer Space
(U) Universal, suitable for all.
Triple bill of British movies produced by the Children's Film Foundation.
In 'Supersonic Saucer' (1956) an alien from Venus befriends a group of children and helps them to fend off a band of thieves.
In 'Kadoyng' (1972) three youngsters team up with an extra-terrestrial being in an attempt to stop their village being demolished.
In 'The Glitterball' (1977) two boys help a young alien get back to its mothership with the Air Force and a petty criminal hot on their heels.