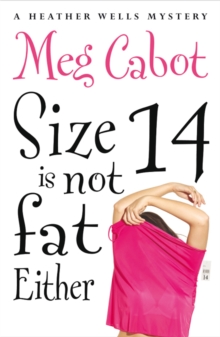 Size 14 is not fat either
1447264770 / 9781447264774
Usually dispatched within 4 weeks
Reprint. Originally published: New York: Avon, 2006.
Following on from Size 12 is Not Fat, Meg Cabot's Size 14 is Not Fat Either sees dorm director/amateur sleuth Heather Wells facing further mysterious events at Fischer Hall. It's the first day of the winter semester at New York College, and assistant dorm director Heather Wells has a lot more to worry about than roommate conflicts.
One of the New York College cheerleaders has lost her head -literally - in the Fischer Hall cafeteria, and no one can find the rest of her.
BIC: