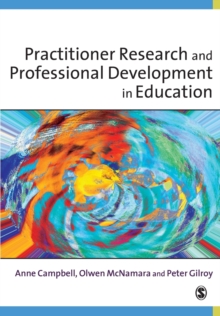 Practitioner research and professional development in education
0761974687 / 9780761974680
Stock expected 23/04/2021
research & professional Learn More
academic/professional/technical
Drawing directly on the work of teachers and other professional trainers concerned with programmes for continuing professional development, Research for Professional Development promotes action research for practitioners so as to develop qualities of critical appraisal and analysis of practice, appropriate to professional contexts.
Campbell, Philips and Gilroy suggest activities and give support for teaching, and evaluation of teaching, by using actual examples of teacher research into professional issues.
They also aim to encourage teachers' narrative writing and autobiographical approaches to researching their professional lives.
There is a specific focus on processes of professional development, which connects with current needs, demands, and challenges of the 21st century's 'modernized' profession.
Research for Professional Development will support those involved in appraisal activity, performance management and threshold application.
BIC: