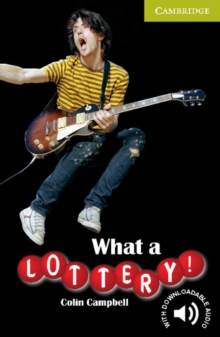 0521683270 / 9780521683272
Modern, original fiction for learners of English. Rick Drummond is a music lover without a job who dreams of making it big in the world of music.
The people around him think he's just a dreamer, or a loser.
When his wife walks out on him it seems the real world is falling around him.
But then his luck changes when he wins the lottery. Is this really a change of fortune for Rick or is he about to lose again?
BIC: