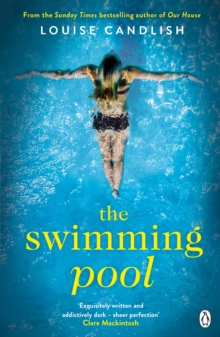 The swimming pool
1405919876 / 9781405919876
Gripping, twisty psychological suspense from the author of Sunday Times bestseller Our House 'Exquisitely written and addictively dark.
Sheer perfection' Clare Mackintosh, author of Let Me LieWhen Elm Hill lido reopens one summer, it gives Natalie Steele a break from the routine of life as a wife, mother and teacher.
Then she meets the glamorous Lara Channing, a charismatic former actress who brings Natalie into her elite circle.
Natalie is soon spending long days at the pool, basking in a popularity she didn't know she'd been missing. Real life, and the person she used to be, begins to feel very far away. But is such a change in fortunes too good to be true? Why are dark memories of a summer long ago now threatening to surface? And could Natalie be swimming dangerously out of her depth?__________ 'A compulsive psychological thriller that will give you the shivers' Sunday Mirror 'Clever, claustrophobic' Fabulous 'A novel that redefines the term "unputdownable"' Heat 'Tautly plotted - a psychological drama with edge' Good Housekeeping
BIC: