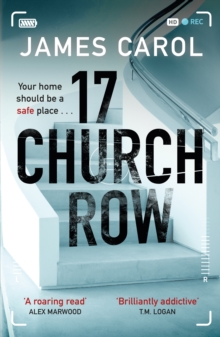 17 Church Row
1785768409 / 9781785768408
For fans of J. P. Delaney's The Girl Before comes a thriller that makes us question the lengths we would go to, to keep our family safe.
Three years ago, Nikki and Ethan Rhodes suffered a devastating loss when their four-year-old daughter Grace was tragically killed in a road accident.
Ethan, a radio personality, escapes into work, leaving Nikki to care for their remaining child, Bella, who hasn't spoken since that day. Seeking a fresh start, the family moves into a revolutionary new house designed by renowned architect, Catriona Fisher.
The house features a state-of-the-art security system, along with every amenity you could dream of. For the Rhodes' this is a chance to finally pick up the pieces and get on with their lives in a place where they feel totally safe. But what if 17 Church Row isn't the safe haven that they think it is?Praise for James Carol:'Chilling, scary and magnificent' Lee Child'Will hook you from the very first page' Rachel Abbott'Carol carves out his own menacing canvas with real panache' Independent'Leaves you desperate for more' Daily Mail
BIC: