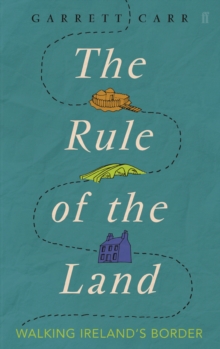 The rule of the land : walking Ireland's border
0571313353 / 9780571313358
22 cm vii, 312 pages : illustrations (black and white), maps (black and white)
A BBC RADIO 4 BOOK OF THE WEEKIn the wake of the EU referendum, the United Kingdom's border with Ireland has gained greater significance: it is set to become the frontier with the European Union.
Over the past year, Garrett Carr has travelled this border, on foot and by canoe, to uncover a landscape with a troubled past and an uncertain future.
Across this thinly populated line, travelling down hidden pathways and among ancient monuments, Carr encounters a variety of characters who live on the frontier.
He reveals the turbulent history of this landscape and changes the way we look at nationhood, land and power. The book incorporates Carr's own maps and photographs. 'It is Garrett Carr's contention that Ireland is more divided than any of us suspected - not in two but in three: north, south and borderland.
The third state is opened up in this marvellous book.' Daily Telegraph'Garrett Carr engages a mapmaker's eye and a writer's sensibility to create a great book.' Irish Times
BIC: