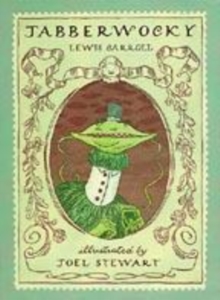 0744592933 / 9780744592931
Usually dispatched within 2 weeks
27 cm [30] p. : chiefly col. ill.
Twas brillig, and the slithy toves Did gyre and gimble in the wabe; All mimsy were the borogroves, And the mome raths outgrabe.
So begins one of the most celebrated and best-loved nonsense poems in the English language, "Jabberwocky", which first appeared in 1872 in Lewis Carroll's classic Through the Looking-Glass and What Alice Found There.
Using a technique of digital collage, Joel Stewart reveals a natural affinity with Carroll's vision, capturing with great wit and imagination the extraordinary world of the poem and its memorable creatures, such as the Jubjub bird, the frumious Bandersnatch and the manxome Jabberwock. "Oh frabjous day! Callooh! Callay!"
BIC: