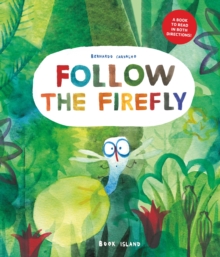 Follow the firefly : Run, Rabbit, run
0994109822 / 9780994109828
27 cm 32 pages : chiefly illustrations
Translated from the Portuguese. Tãete-bãeche format.
Have you ever seen a picture book with two titles and two covers, that can be read from back to front?
Follow Firefly in his search for a flashing light and turn back at the end of the book to find the second storyline about Rabbit's escape.
BIC: