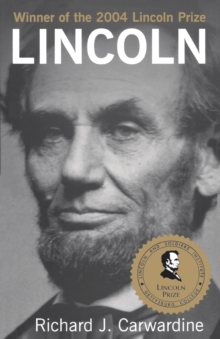 0582032792 / 9780582032798
Usually dispatched within 2 weeks
Interest in the American Civil War and the role of Abraham Lincoln has grown dramatically in the last decade.
Leader of the anti-slavery Republican coalition and the wartime Union, he has become a model of a particular kind of democratic politician who led rather than followed.
Richard J. Carwardine examines Lincoln's rise to power and his achievements as US president.
The book explores the wider sources of Lincoln's authority and skills in embracing a broad range of elements within the Republican party.
In particular, it looks at Lincoln's shrewd relationship with evangelical Protestantism.
His ability to harness and channel the power of the Protestant constituency was key to his winning the presidency and rallying support behind his national and emancipatory vision.
BIC:
1KBB USA, HBJK History of the Americas, HBLL Modern history to 20th century: c 1700 to c 1900, JPHL Political leaders & leadership