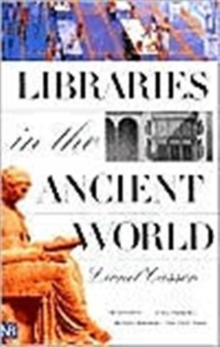 Libraries in the ancient world
0300097212 / 9780300097214
research & professional Learn More
academic/professional/technical
Reprint. Originally published: New Haven, Conn.: Yale University Press, 2001.
This work tells the story of Ancient libraries from their very beginnings, when "books" were clay tablets and writing was a new phenomenon.
Classicist Lionel Casson takes us on a tour from the royal libraries of the Ancient Near East, through the private and public libraries of Greece and Rome, down to the first Christian monastic libraries.
He explains what books were acquired and how, who read them, how they were organized, and more.
BIC:
1QDA Ancient World, 3D BCE to c 500 CE, GLM Library & information services, HBG General & world history, HBLA Ancient history: to c 500 CE