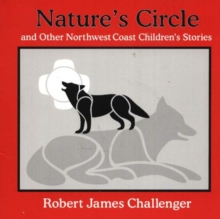 Nature's circle and other Northwest coast children's stories
1894384776 / 9781894384773
Usually dispatched within 2 weeks
21 cm 48 pages : illustrations
For ages 9-12. Writer/illustrator Jim Challenger is back again, this time with the fifth instalment in his popular series of contemporary fables that present practical life lessons in a beautifully illustrated, easy-to-read framework.
In Natures Circle, he addresses the issues challenging todays school-aged children, including bullies, cultural differences, leadership, respect, appearance, family relations, and many more.
An exceptional resource for teachers and parents, Challengers stories contain simple messages, family-oriented thoughts, and a deep love and respect for nature.
The uplifting wisdom and beauty of these allegories will have a long-lasting impact on readers young and old.
BIC:
YF Children's / Teenage fiction & true stories, YX Personal & social issues (Children's / Teenage)