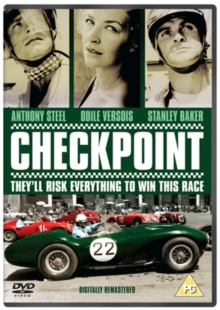 Thriller starring Stanley Baker as a man prepared to do almost anything to win a motor race.
O'Donovan (Baker) is hired by the owner of a racing team, Warren Ingram (James Robertson Justice), to steal the car design plans of one of his rival teams ahead of an important race.
O'Donovan duly breaks into the team's factory and manages to obtain the plans - at the cost of setting off an alarm that leads to a fatal shoot-out.
As Ingram sets out to cover up his role in events - perhaps even at the expense of O'Donovan's life - the thief himself prepares to enter the race...