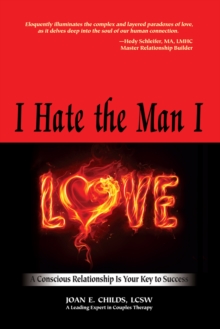 I Hate the Man I Love : A Conscious Relationship Is Your Key to Success
0883914891 / 9780883914892
With more than 50% of marriages ending in divorce, it is essential to learn how to create and maintain a conscious relationship.
So many of our relationships don't survive due to early childhood wounds that are carried into our adult relationships, then acted out in an effort to resolve conflicts from our families of origin.
We choose our partners more often for unconscious reasons, not realizing that we hire them to give us the worst nightmare possible in order to resove our early conflicts-then we fire them for doing exactly what we hire them for.
I Hate the Man I Love , brings our unconscious process into our conscious awareness so we can learn how to enjoy, appreciate and integrate the feeling of love and hate.
BIC:
JMF Family psychology, MMJT Psychotherapy, VFVG Dating, relationships, living together & marriage